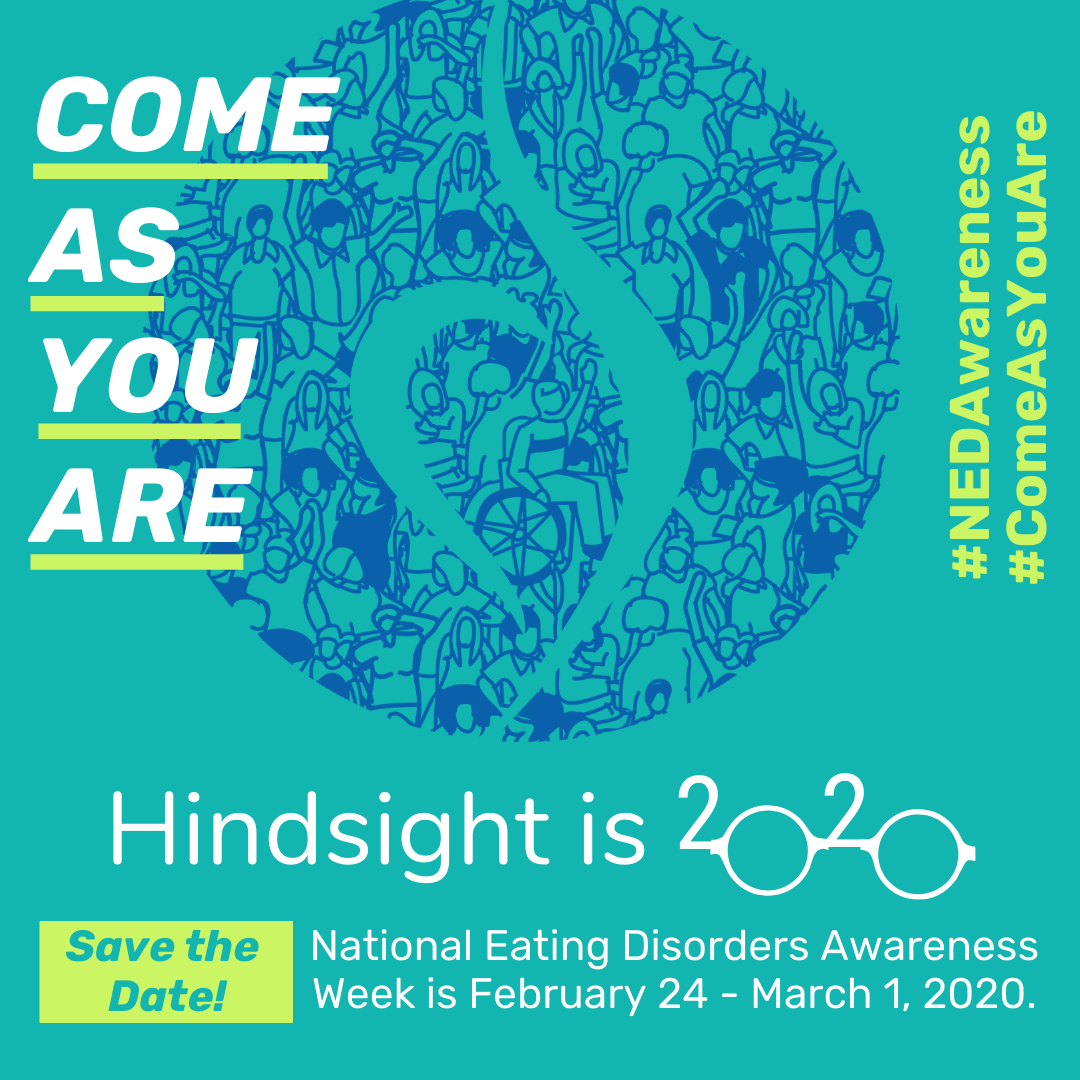 The National Eating Disorders Association kicked off its awareness week on 2/24 building on their campaign of "Come As You Are." This theme was first presented in 2019 as a call to all individuals experiencing issues with body acceptance and disordered eating, regardless of their background, to tell their story and be heard. This year's campaign calls for people to reflect on the positive steps they've taken toward accepting themselves and others, including those born of set backs and falling off course.
Even though I have been in "full remission" from Anorexia Nervosa for 8 years now, there have been days and weeks where I catch myself thinking and behaving with the logic of my past disordered past self. These moments are usually triggered by stress. Knowing that stress has the power to conjure up ghosts of Julia's past, I decided to create a contingency plan to make sure I stay healthy in both my body and mind.
One of the major positive steps I've taken this year has been to meal prep.
My "cooking for one" game has been sad. I held this belief that cooking was best saved for when I had company or other people to cook for. Subsequently, I would either stretch the same food out for days or would eat an assortment of "snacks" between clients and commutes. A couple of months ago while at work on a very hectic day I caught myself thinking "you don't get to eat today." That automatic thought freaked me out because I haven't thought that way in over 15 years. It was mean, punishing, absolute, and not at all reflective of the present me in the room. Combined with the lethargy, irritable mood, and GI issues I was experiencing (perhaps a combo of stress, the environment, and my eating habits) I had to take action.
RSVP for One
I decided to reframe "cooking for one" as treating myself as my own dinner guest. I started my action plan by making a grocery list of pantry items to create more meal options. I also researched recipes that weren't time consuming to ensure that I could work meal prepping around my work schedule. I chose which days of the week I could cook – Sunday nights after work and Thursday mornings. I kept a note in my iPhone where I would jot down ideas of what to cook on my commutes to and from work. This helped me to appreciate and get excited about the process of planning my meals. I have been able to stick to this plan because I made it an enjoyable process. The second I start feeling like I have to do it means the plan needs to be modified.
Reflection time
People can still experience distorted body image and eating habits even if they aren't diagnosed with an eating disorder. Developing a healthy relationship with yourself and with food can be a life long process, but trust that it's possible. Help exists in the form of counselors, therapists, nutritionists, holistic health professionals (love you, Dr. Huang) to name a few who can guide you toward a positive body-mind connection from thought to table.