YES and NO are two very powerful words. They are the gatekeepers that maintain the boundary of self and other. We need boundaries to protect ourselves from things that don't serve our well-being; however, they also need to be flexible enough to filter in the good stuff like life experiences and connections. Many of us have great difficulty building and maintaining healthy boundaries especially in situations and with people we are emotionally invested in. This is because our emotions sometimes mess with the circuitry of our rational higher brain when they interface with each other in our decision making. Finding that middle ground between masochism (YES-ing to death) and isolation (building a wall of NO) is possible, but it takes practice. I've created this crib sheet to help guide the process and deal with some of the challenges that come up along the way.
(1) EMOTIONAL ASSESSMENT
It's important to really examine the emotions that come up for us when setting limits and boundaries. I often ask clients (and myself) to reflect on how they feel when they say either YES or NO. After getting a general sense of what that brings up for them emotionally, we start to examine the feelings triggered in different situations and settings where YES and NO have been exercised. This self-reflection is key in helping us to understand and eventually reframe the responses of others.
Perhaps your friend's inability to handle your NO is about their own fear of rejection, but their passive aggressive response to you may trigger a stream of intrusive negative thinking that has you fearing you will lose this relationship if you don't say YES. This cycle only maintains and perpetuates some pretty shitty self-esteem and relationship dynamics.
(2) IMAGINING THE OPPOSITE
What would life be like if you didn't always say YES? How would it feel if you could just say NO without an explanation? What would change for you? These are just some of the prompts to get you thinking about the real costs and benefits of boundary building. Imagining the opposite is kind of mind blowing. One of my clients sat with the word that came up for her (i.e. freedom) when imagining what life would be like is she didn't say YES all the time. That imagined life prioritized her own needs and took the burdens of others off her chest. It sparked a series of small changes in behavior that prepared her to let go of a very toxic relationship.
(3) COMMUNICATING OUR BOUNDARIES
This should not be confused with explaining our boundaries. People respond best to open and direct communication that is compassionate. Congruent communication is a skill that helps people in relationships understand and express each other's needs without defensiveness. Adapting this style of communication to express our need for boundaries will help reduce the blow-back from people in our lives not used to us having them.
Some great examples are the following:
"I know I haven't always been good at letting you know how I feel and as awesome as you are, I know you're not psychic. This is why I want to talk to you about a few things."
"You are very important to me and it means a lot that I can be this honest with you about my needs."

My personal favorite and one that I find is absolutely necessary when you work in a care-taking and/or helping profession is the following:
"I want to be there for you, but there are times when I am too overwhelmed with my own stuff and life. The only way I can be present for the people I care about is if I am taking care of myself first. This is when I have to say no to certain things."
(Insert the flock of doves emanating from the heavens)
People may still react to your compassionate dialogue; however, rest assured that their reaction tells you more about whether they are meant to remain in your life or not. A healthy relationship is one that is reciprocal and interdependent. If they truly care about you, they will support your needs even if it takes them a little time to process and understand them. For those that don't get it, keep reading to (5) TAKE A TIME OUT FROM THE TOXIC.
(4) A 'NO EXPLANATIONS' APPROACH
You don't have to justify your boundaries further than the compassionate communication outlined above. Explanations are often about anticipating and/or managing other people's emotions. If you find yourself worrying that you might disappoint an important figure in your life by saying NO, you may needlessly over explain your boundary. You may feel the need to exaggerate your explanations to the point of lying to avoid being interrogated about your boundary. Fighting this urge is hard work and success varies depending on the situation and/or relationship.
In the spirit of full disclosure, I only recently got good at the 'no explanations' approach. Below is one of my success scenarios.
My then boyfriend asked me to come hang out with his friends while they watched the UFC fights on PPV. There were a number of reasons why I didn't feel like going, but rather than list them all, I chose to say, "No babe. I'm good. You have fun with the boys." He immediately asked me what I was going to do on a Saturday night alone. His assumption that I couldn't possibly have any other plans or things to do was enough to trigger some irritation, but I managed not to react. I smiled and told him, "I'll be fine. You enjoy the fights." My lack of explanation started to trigger some mind reading from his end. "You probably want to go out to some club, don't you? Yeah, I know what you girls do. That's cool. You go let some bro feel up on you instead of hanging out with your man." At this point, I wanted to punch him in the face and/or leave the room, but I maintained my calm and restated my original response with a little "sass" to reframe his mind-reading. "I'm going to miss you too baby. You have fun tonight." I rubbed up on him like an exaggerated club dancer to drive home how ridiculous he was being. He laughed. I laughed. All was good and no more questions were asked.
If only they all worked out this way. What I will say about all the not so successful attempts is that they highlighted my triggers and vulnerabilities. Understanding where and why I got derailed helped me to revise my approach in order to react differently next time. I have several 'no explanation' tactics at the ready for interactions with my parents because I know from many a trial and error how my frustration and anger gets the best of me. The worst part of those exchanges was knowing I had gone off the rails, but not being able to bring myself back. When I would hear "relax, it was just a question" I knew I had failed. Prepare your 'no explanation' strategies before challenging situations to increase your success and reduce distress (rhyming intentional).
(5) TAKE A TIME OUT FROM THE TOXIC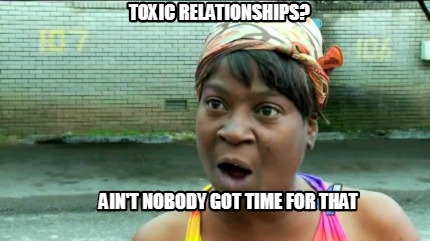 If you find that your boundaries are being tested over and over again with certain individuals despite all your congruent compassionate communication and 'no explanations' attempts, give yourself permission to take distance. If you can't do that for yourself, then I give you permission to take distance. You don't have to respond to their texts, DM's, or any attempts at contact immediately or at all. You can choose the terms by which you will engage with them and interact accordingly. They will almost definitely feel a certain kind of way about your distance, but don't let their reactions make you feel that you're "ghosting" them. If your relationship is one-sided and co-dependent, it is not healthy. Your silence is self-care. And speaking of self-care…
(6) REWARD YOUR BOUNDARIES
Setting boundaries that put your needs first is an act of self-love. For those of us who have trouble saying NO to others, work with the YES and recognize that boundaries can be an act of saying YES to yourself. For people with rigid boundaries, look at the ability to say YES as being in control of the gate between yourself and others. You get to choose what and who you let it. Say YES only to what feels good to your being; nothing else gets through the gate.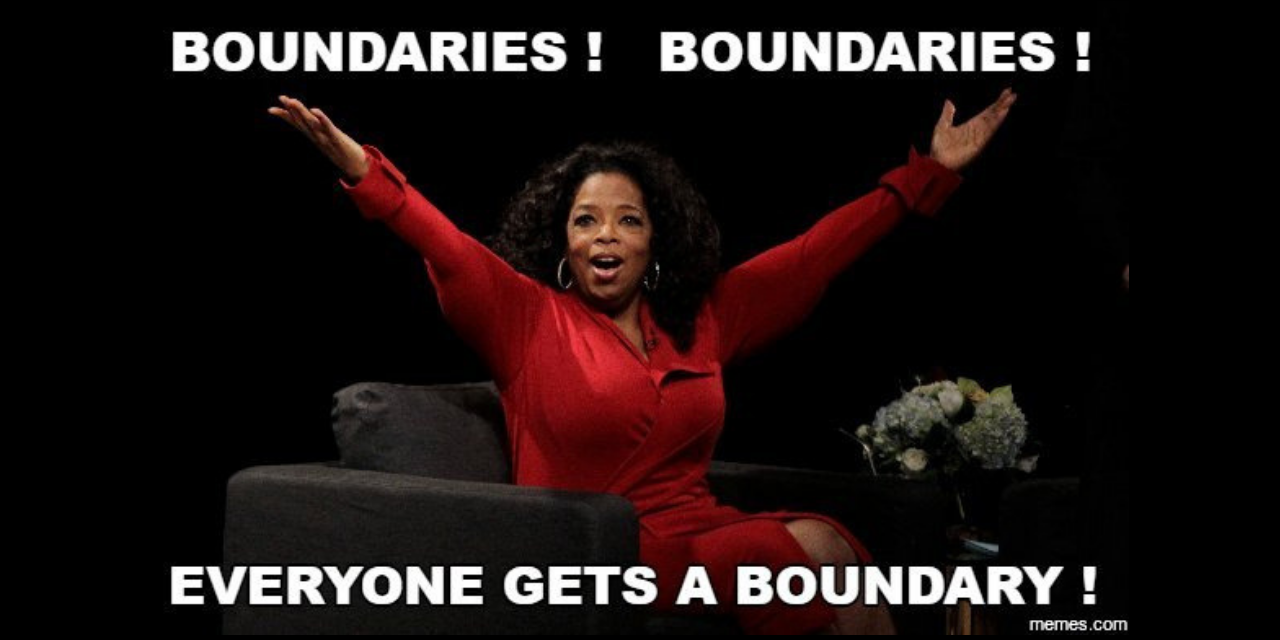 As you build healthy boundaries, people who do not serve you will start to exit your life. Those exits may be dramatic and may hurt for a period of time; however, you will start to be surrounded by people who not only support your boundaries, but will also have boundaries of their own. You will get to experience what it feels like for someone to communicate a boundary with you, and learn to appreciate their openness and honesty. If we all communicated our needs directly and with compassion to each other, we probably wouldn't even need to call boundaries boundaries. They would become more like lines of contact connecting individuals to each other in a sort of collective relationship tapestry. We aren't there yet, but it's worth imagining.